Last updated on September 26th, 2022 at 14.00 (UTC +7)
The regulations below are the document requirements for domestic flights during the Enforcement of Community Activity Restrictions (PPKM) effective from September 1st, 2022 until further notice.
Travel Restrictions & Document Requirements
In accordance with Circular of the Ministry of Transportation of the Republic of Indonesia No. SE 16 of 2023 (Click Here) concerning Health Protocols for Travelers Using Air Transportation During the Transition Period of Endemic Corona Virus Disease 2019 (COVID-19), all domestic and foreign travelers with regular air transportation strive to protect oneself from the transmission of COVID-19 and:
It is advisable to continue carrying out the COVID-19 vaccination until the second booster or fourth dose, especially for people who have a high risk of transmitting COVID-19.
It is permissible not to use a mask if you are in good health and are not at risk of contracting or transmitting COVID-19, and it is recommended to continue wearing a mask that is properly covered if you are unwell or at risk of COVID-19, before and during travel and activities in public facilities.
It is advisable to carry hand sanitizer and/or use soap and running water to wash your hands regularly, especially if you have come into contact with objects that are used together.
For people who are unwell and at risk of contracting or transmitting COVID-19, it is recommended to keep a distance or avoid crowds of people to prevent transmission of COVID-19.
It is recommended to keep using the SATUSEHAT application to monitor personal health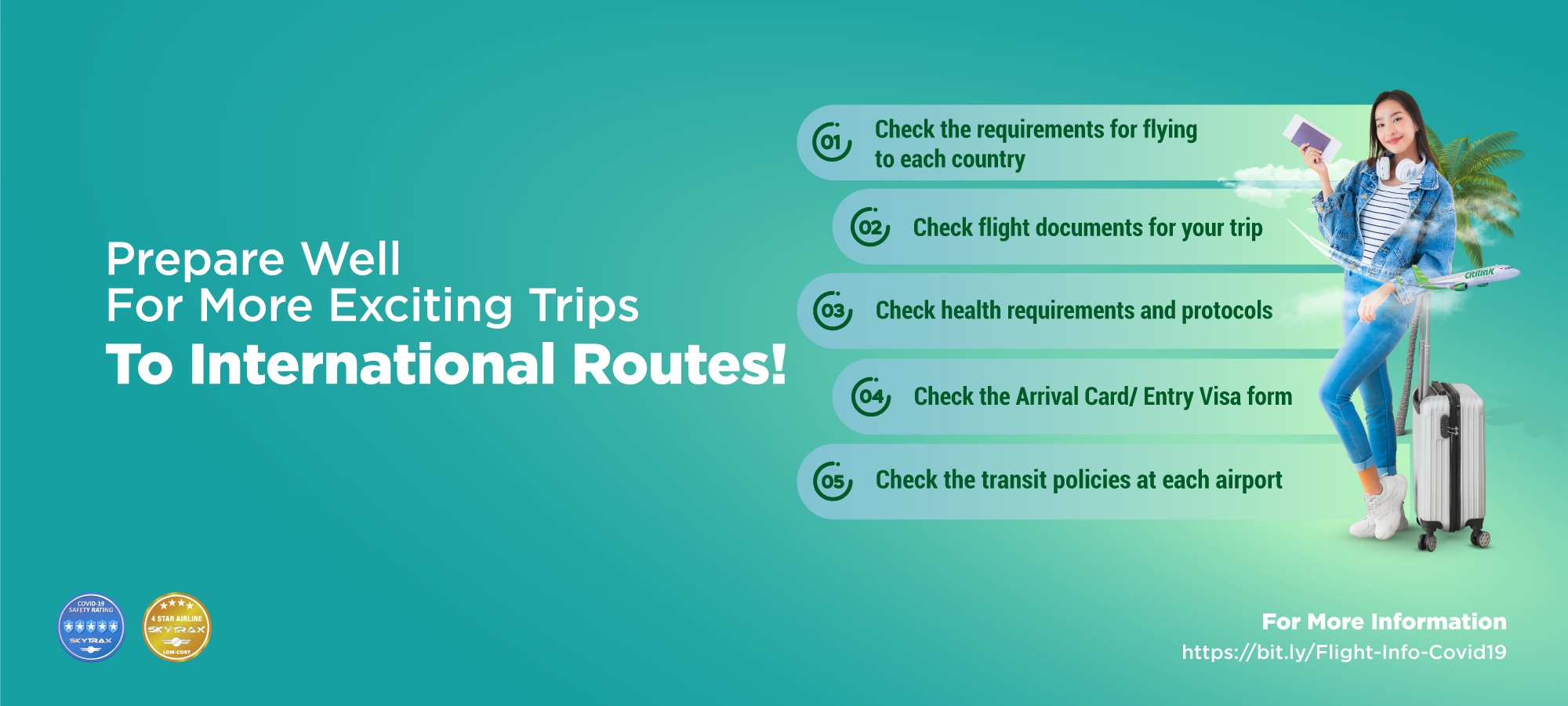 Check the latest entry requirements on IATA Travel Center and Indonesian Immigration site destination country official sites as follows:
Destination

Requirements

Singapore

Singapore - Changi International Airport (SIN)

As of February 13, 2023

COVID-19 entry regulations lifted
No restrictions or requirements related to Covid-19 apply to passengers entering Singapore
More information that my Find here

Malaysia

Kuala Lumpur - Kuala Lumpur International Airport (KUL)

Penang – Penang International Airport (PEN)

Update as of August 2, 2022

The entry regulations regarding COVID-19 will be revoked on August 1, 2022.
Starting August 1, 2022, all Passengers entering Malaysia no longer need to fill and complete Traveler's Card features in the app MySejahtera.
Upon arrival at Malaysia's International Port of Entry (PMA), if a Passenger shows symptoms of fever through a temperature scanner or is detected as unwell upon self-examination by the Passenger, then they are referred for re-examination by the Ministry of Health.
After a health check is carried out and if it is suspected that you have an infectious disease such as COVID-19, monkeypox, MERS-CoV or others, you will be referred to the nearest health facility for further examination and treatments
Therefore, all travellers who have just arrived from abroad must carry out independent monitoring of their health status, comply with the prescribed SOPs and are advised to go to the nearest health facility to be checked if they are found to be symptomatic.
More information regarding travel rules for flights to Malaysia. Please visit Here

Bangkok

Bangkok - Suvarnabhumi International Airport (BKK)

From March 1, 2023

Timor Leste

Dili – Presidente Nicolau Lobato International Airport (DIL)

International travel to Timor-Leste is permitted for vaccinated travellers. It is necessary to comply with the following requirements for Timor-Lester territorial entry permits;

Mandatory vaccination

Travelers must present a valid international certificate for complete vaccination against COVID-19 with the use of an approved vaccine. Those who cannot be vaccinated for health reasons must present a confirmation letter from a doctor, upon arrival. Full details can be found at https://www.gov.uk/foreign-travel-advice/timor-leste/entry-requirements

Australia

Perth – Perth International Airport (PER)

From March 13, 2023

Papua New Guinea

Port Moresby – Port Moresby Jacksons International Airport (POM)

All visitors to Papua New Guinea require a visa. If you plan to work, do business, study, or vacation, you need go to the Embassy of Papua New Guinea and get the relevant visa in your passport.

The visa on arrival facility is only available to eligible foreign nationals at Port Moresby's Jacksons International Airport.

Information and conditions for entering Papua New Guinea can be checked here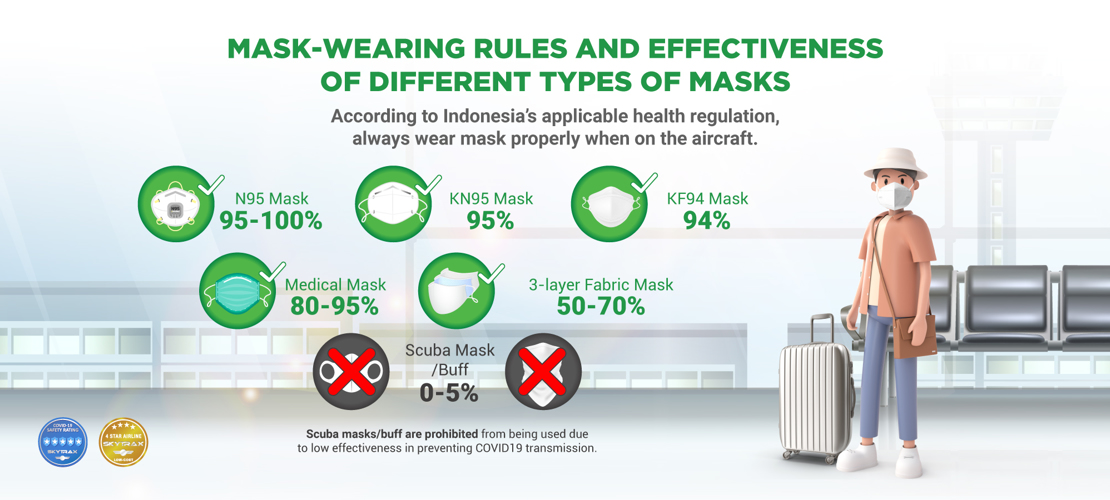 Citilink advises prospective passengers to check flight schedules regularly by contacting the Citilink Call Center at 0804 1 080808.

This is to anticipate changes in flight schedules related to the development of COVID-19 cases.
As of July 23, 2020, Citilink Indonesia's international and domestic routes have moved to Terminal 3.
More information, please contact Citilink Call Center on 0804 1 080808.
Book Now
For those of you who have not yet joined as a LinkMiles member,
register now and don't miss this special offer. Visit: member.citilink.co.id