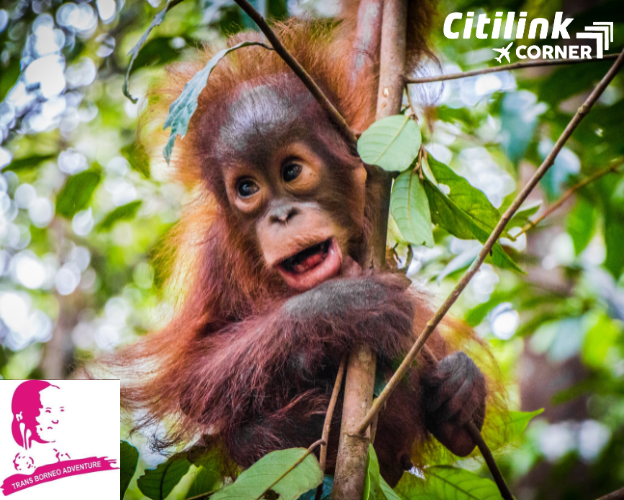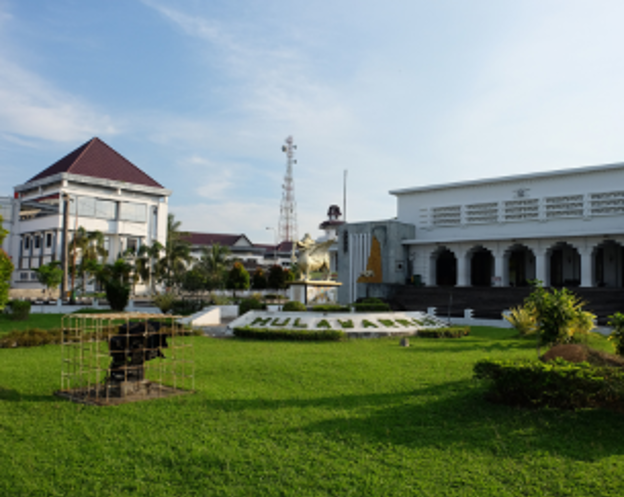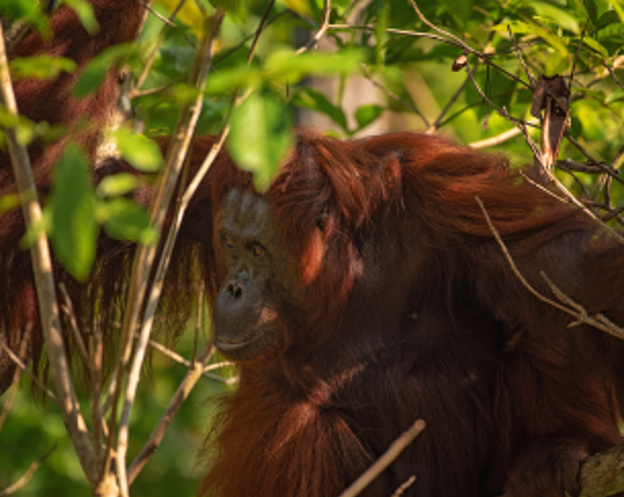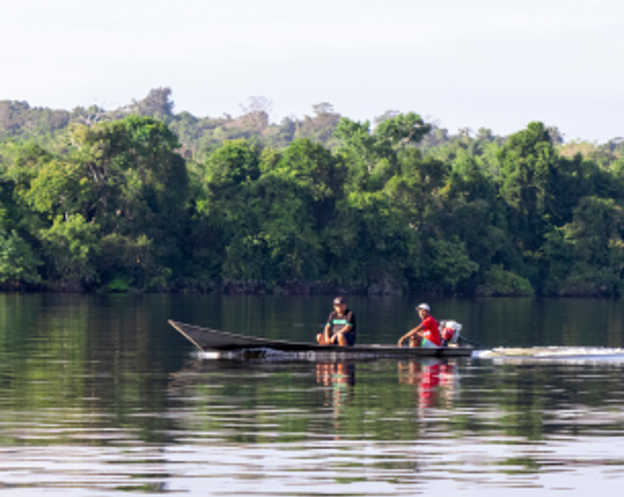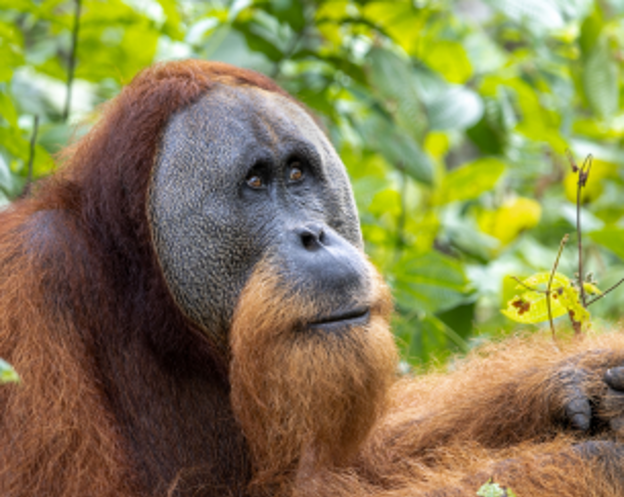 4D3N Mahakam Tour Package - Citilink Corner (Jakarta - Balikpapan Return)
MAHAKAM TOUR PACKAGE
DAY 01 : AIRPORT-LOA JANAN-MAHAKAM RIVER
Upon arrival at Sepinggan airport meeting service and transfer to Loa janan about 2 and half hour driving car for boarding the house boat for exciting Mahakam river. Meals and overnight on boat.
DAY 02 : MUARA MUNTAI-MANCONG-MAHAKAM
After breakfast on boat stop at Muara Muntai for observing the way of the people life at wooden village then continue the trip by motorized canoe over Jempang Lake and passing Ohong river with beautiful views along the river for reaching Mancong. On arrival welcome ceremony will be performed by dayak Banuaq tribe in front of their long house and return to the house boat cruise down for Tenggarong. Lunch box, dinner and overnight on boat
DAY 03 : TENGGARONG-LOA JANAN–SAMBOJA LODGE
Breakfast on boat then visiting local market, royal cemetery and museum of Kutai Kertanegara as remain of Sultan Palace. After ward return to the boat and down river for Loa janan, after lunch proceed to Samboja Lodge to visit the orang utan rehabilitation center , afternoon walking to observe the orang utans, sun bear and check in at Lodge. Meals and overnight at Lodge.
DAY 04 : LODGE–AIRPORT
Breakfast at lodge, free at leisure, then return to Balikpapan directly to the airport for your next destination
---
Prices:
(Transportation, Food and Drink, Tour and Tour Guide and Lodge)
| | | | | | |
| --- | --- | --- | --- | --- | --- |
| 2-4 Pax | 5-10 Pax | 11-15 Pax | 16-20 Pax | 21 UP | S.SUP |
| Rp 12.750.000/Pax | Rp 12.650.000/Pax | Rp 12.550.000/Pax | Rp 12.450.000/Pax | Rp 12.350.000/Pax | Rp 1.269.000 |
---
Package Includes:
Return Citilink flight tickets (CGK-BPN-CGK).
Transportation (car, boat, and motorboat).
Meals according to the program.
2 nights accommodation on the boat.
1 night accommodation at the hotel.
Tour and tour guide.
Package Excludes:
Other costs not included above.
---
Terms and Conditions:
The minimum booking for the 4D3N Mahakam Tour Package is 2 people.
The LinkTrip programs are available for Indonesian citizens (WNI), KITAS holders, and during the low season.
Package requests follow the availability of Citilink Indonesia flight schedules.
Package prices are subject to change.
The package prices are not valid during high season periods (school holidays, national holidays, Christmas, and New Year holidays).
All payment or settlement processes for Linktrip packages will be handled by the package provider operator.
To request a refund for a Linktrip package, customers are expected to directly contact the package provider operator.
Terms and conditions regarding Citilink flight ticket refunds are regulated in PM No. 30 of 2021.
Cancellation fees will be charged as follows:
15 days before the departure date will be charged 30% of the package price (Outside of airfare).
08 days before the departure date will be charged 40% of the package price (Outside of airfare).
04 days before the departure date will be charged 100% of the package price (Outside of airfare).
The LinkTrip programs may change depending on the conditions and situations during the journey.
PT. Citilink Indonesia is not responsible for accidents, loss of goods, excess baggage, detention at airports or hotels, quarantine costs, delays/disruptions in schedules, aircraft or other transportation, or due to strikes, force majeure, implementation of government regulations and policies, and other factors beyond PT. Citilink Indonesia's control.
Other matters will be regulated according to the policies and regulations of domestic and international flights applicable at PT. Citilink Indonesia:
PT. Citilink Indonesia collaborates with Citilink Corner Jakarta operator to facilitate the creation of the "4D3N Mahakam Tour Package".
The package schedule is not binding (subject to change at any time) and can be adjusted according to customer needs; the written itinerary may change at any time and adapt to the situation and conditions on the ground.
---
Starting from
IDR 14.875.660/pax
---
Features
Return Citilink Flight Tickets
Transportation
Meals
Tour and Tour guide
2 Nights on The Boat
1-Night at The Hotel
Itinerary
Mahakam Tour Package
Arrival at Sepinggan Airport
Participant Pick Up
Transfer to Loa Janan
Boarding the House Boat for Exciting Mahakam River
Sailing the Mahakam River
House Boat
Lunch or Dinner
House Boat
Overnight on Boat
House Boat
Observing the Way of The People Life at Wooden Village
Muara Muntai
Motorized Canoe Trip to Mancong
Sailing Over Lake Jempang and Passing the Ohong River
Welcome Ceremony by Dayak Banuaq Tribe
Mancong
Return to The House Boat Cruise Down for Tenggarong
House Boat
Lunch with Lunch Box and Dinner
House Boat
Overnight on Boat
House Boat
Visit Local Market
Local Market
Visit Royal Cemetery
Royal Cemetery
Visit Museum of Kutai Kertanegara
Museum of Kutai Kertanegara
Return to The Boat
House Boat
Sailing Down the River to Loa Janan
House Boat
Visit The Orang Utan Rehabilitation Center
Samboja Lodge
Check In at Lodge
Samboja Lodge
Overnight at Lodge
Samboja Lodge
Free at Leisure
Samboja Lodge
Transfer to The Airport for Your Next Destination
Sepinggan Airport