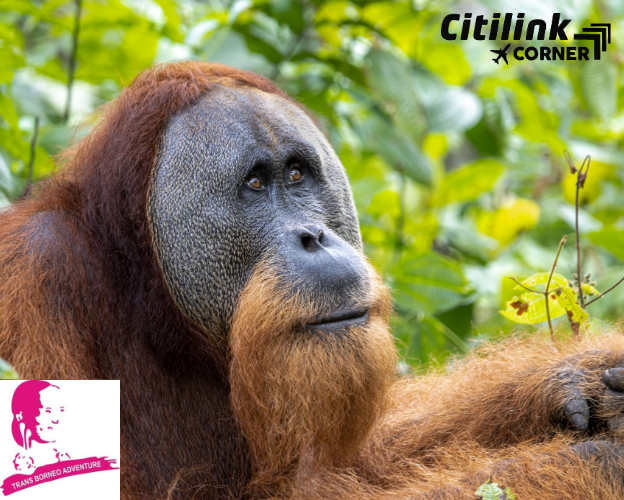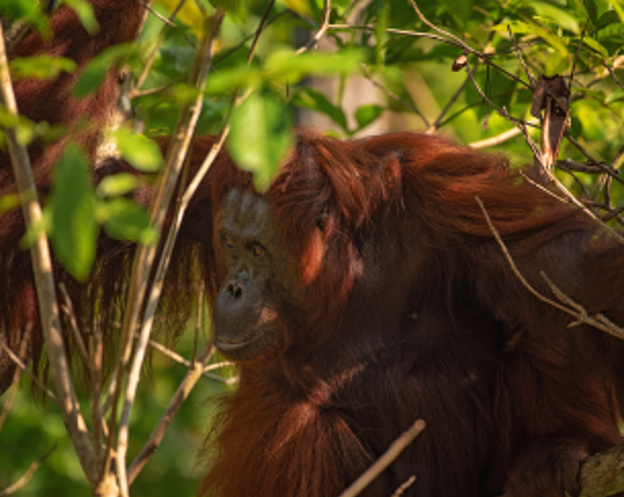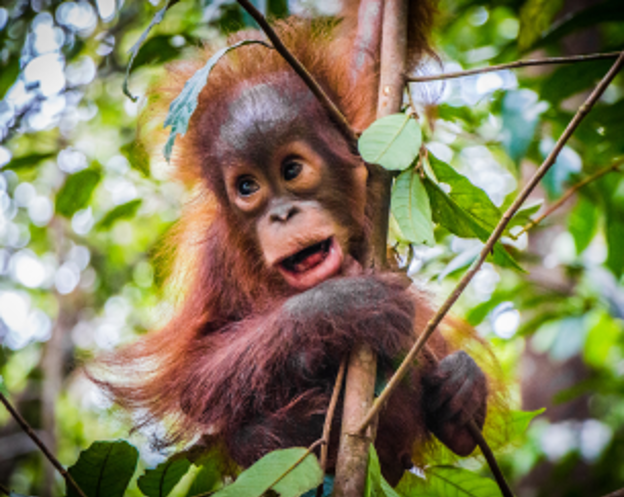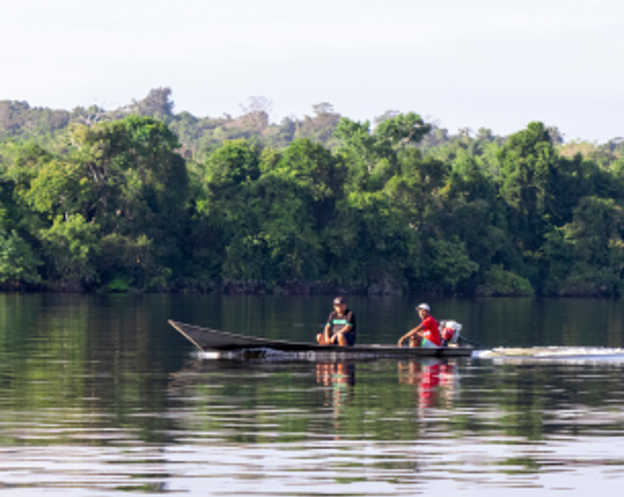 4D3N Samboja Tour Package - Citilink Corner (Jakarta - Balikpapan Return)
SAMBOJA TOUR PACKAGE
DAY 01. BALIKPAPAN–AIRPORT–SAMBOJA (D)
Upon arrival at Balikpapan airport proceed to Samboja Lodge by car about 1 hour driving, late afternoon available observe the Orang utans around the lodge. Dinner at Lodge
DAY 02. TREKKING (BLD).
After Breakfast then trekking to observe the Orang Utans around the lodge,and also the other animals in Borneo likes Sunbear. This area is strictly for the orang utans survival foundation which has been developing since 1992 in Borneo, now at Samboja Lodge has about 210 orang utans that have been released into 6 islands around lodge. After Lunch drive to Bukit Bangkirai for observing the typical Borneo rainforest, then soft jungle trekking to enjoy with canopy bridge, if enough time, continue to enjoy canoe trip at Sungai Hitam river for observing proboscis monkeys and then back to Lodge. Dinner at Lodge
DAY 03. SAMBOJA LODGE–SUNGAI WAIN (BLD)
Breakfast at lodge then continue the trip to Sungai Wain by car about one hours drive then trekking around 4 hours to explore the real jungle of Borneo and observing wild life and natural Picher plans, then return back to Balikpapan for your accommodation at Hotel ***, Dinner at restaurant
DAY 04. HOTEL–AIRPORT(B)
Breakfast at hotel then free until time to transfer to the airport for your next destination
---
Prices:
(Transportation, Food and Beverages, Accommodation at Samboja Lodge and Hotel, and Tour and Tour Guide).
Rooms
Prices
Standard Room
2-4 pax

Rp 10.840.500/pax

5-10 pax

Rp 10.692.000/pax

11-15 pax

Rp 10.543.500/pax

16-20 pax

Rp 10.395.000/pax

21 UP

Rp 8.289.000/pax

S.SUP

Rp 2.457.000

Queen Room

2-4 pax

Rp 11.880.000/Pax

S.SUP

Rp 2.821.500
---
Package Includes:
Return Citilink flight tickets (CGK-BPN-CGK).
Transportation.
Meals according to the program.
2 nights accommodation at the Samboja Lodge.
1-night accommodation at the hotel.
Tour and tour guide.
---
Package Excludes:
Other costs not included above.
---
Terms and Conditions:
The minimum booking for the 4D3N Samboja Tour Package is 2 people.
The LinkTrip programs are available for Indonesian citizens (WNI), KITAS holders, and during the low season.
Package requests follow the availability of Citilink Indonesia flight schedules.
Package prices are subject to change.
The package prices are not valid during high season periods (school holidays, national holidays, Christmas, and New Year holidays).
All payment or settlement processes for Linktrip packages will be handled by the package provider operator.
To request a refund for a Linktrip package, customers are expected to directly contact the package provider operator.
Terms and conditions regarding Citilink flight ticket refunds are regulated in PM No. 30 of 2021.
Cancellation fees will be charged as follows:
15 days before the departure date will be charged 30% of the package price (Outside of airfare).
08 days before the departure date will be charged 40% of the package price (Outside of airfare).
04 days before the departure date will be charged 100% of the package price (Outside of airfare).
The LinkTrip programs may change depending on the conditions and situations during the journey.
PT. Citilink Indonesia is not responsible for accidents, loss of goods, excess baggage, detention at airports or hotels, quarantine costs, delays/disruptions in schedules, aircraft or other transportation, or due to strikes, force majeure, implementation of government regulations and policies, and other factors beyond PT. Citilink Indonesia's control.
Other matters will be regulated according to the policies and regulations of domestic and international flights applicable at PT. Citilink Indonesia:
PT. Citilink Indonesia collaborates with Citilink Corner Jakarta operator to facilitate the creation of the "4D3N Samboja Tour Package".
The package schedule is not binding (subject to change at any time) and can be adjusted according to customer needs; the written itinerary may change at any time and adapt to the situation and conditions on the ground.
---
Starting from
IDR 12.966.160/pax
---
Features
Return Citilink Flight Tickets
Transportation
Meals
Tour and Tour guide
2 Night at The Samboja Lodge
1-Night at The Hotel
Itinerary
Samboja Tour Package
Arrival at Balikpapan Airport
Participant Pick-Up
Transfer to Samboja Lodge
Samboja Lodge
Observe the Orang Utans Around the Lodge
Samboja Lodge
Trekking Around the Lodge
Observe the Orang Utans and Other Animals in Borneo likes Sunbear
Observing the Typical Borneo Rainforest
Bukit Bangkirai
Soft Jungle Trekking with Canopy Bridge
Bukit Bangkirai
Canoe Trip at Sungai Hitam River
Observing Proboscis Monkeys
Back to Lodge
Samboja Lodge
Trip to Sungai Wain
Sungai Wain
Explore the Real Jungle of Borneo and Observing Wild Life and Natural Picher Plans
Sungai Wain
Return Back to Balikpapan
Balikpapan, East Kalimantan
Check-In at Hotel ***
Hotel ***
Transfer to The Airport for Your Next Destination
Balikpapan Airport